Baccarat The Tumblers
Graphics
Conveying the timeless brilliance
and story of the tumblers.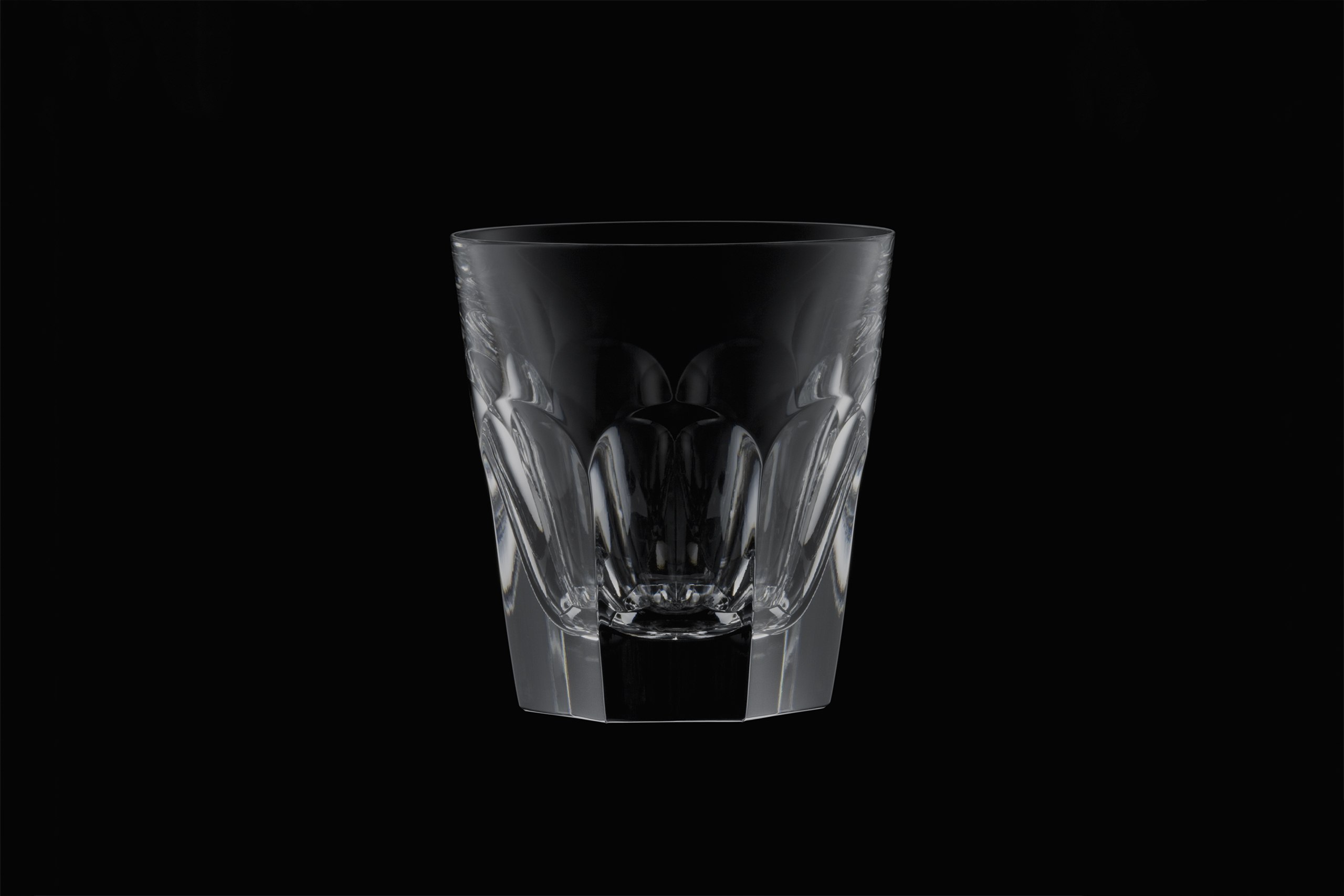 Mission
The elegance and brilliance created by the expert craftsmen of Baccarat, the French brand of fine crystal ware, has attracted royalty, aristocrats, and the world for over 250 years. Baccarat tumblers have also been the gift of choice in Japan to celebrate anniversaries and other special occasions. In 2008, Baccarat planned to hold in-store promotions to showcase the tumblers' different designs, featuring one design per month. MORI DESIGN was invited to prepare the display design.
Solution
Each Baccarat tumbler has a story to tell, whether designed over 150 years ago or more recently. We prepared a display with an original black frame to bring out the crystal's brilliant sparkle to the fullest extent. At the same time, we also proposed a brochure introducing the twelve tumblers and their stories as a promotional tool. We photographed the tumblers with a black background to allow the transparency and the cuts of the crystal to stand out. Placing each story on the back, we made sure that the brochure has the quality worthy of the brand. We also designed the fixtures to display the collection of twelve tumblers for Baccarat's boutiques.

This tumbler promotion continued as a series. Under the concept "Daytime Baccarat," the second promotion pursued a new image of tumblers as a part of people's lifestyle through a playful, modern arrangement placing plants and a goldfish in the tumblers. For the 250th anniversary commemoration, we shot the tumblers as a full-size monochrome portrait. We also attached a slip-on sleeve with Baccarat's signature red octagonal crystal as the motif. The series of tumbler visuals has been rolled out as in-store illuminated billboards and newspaper advertisements. Furthermore, in 2017, we created a brochure for wine glasses using the same method. We continue to help convey the timeless brilliance of baccarat crystal glasses through photographs, stories, and design.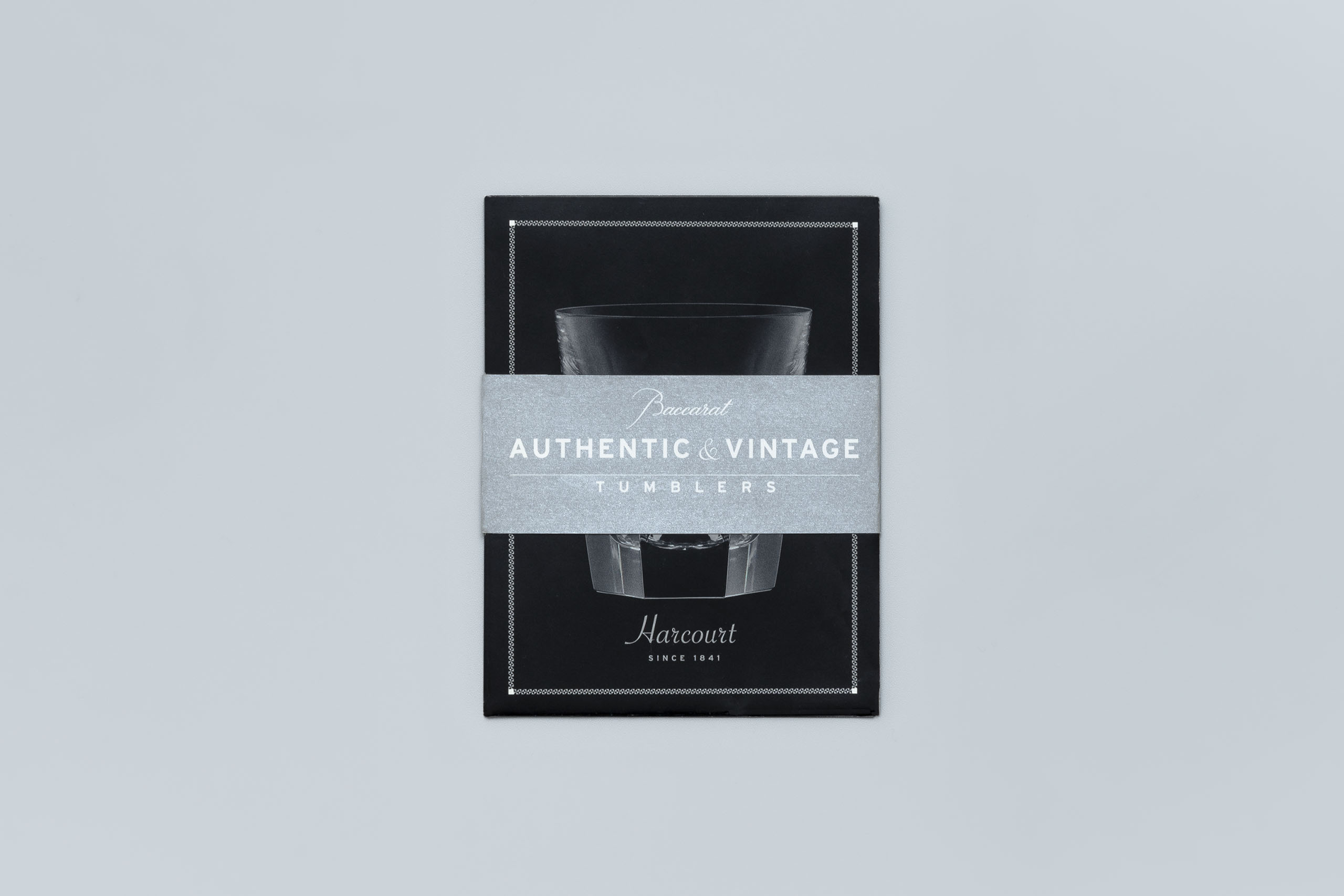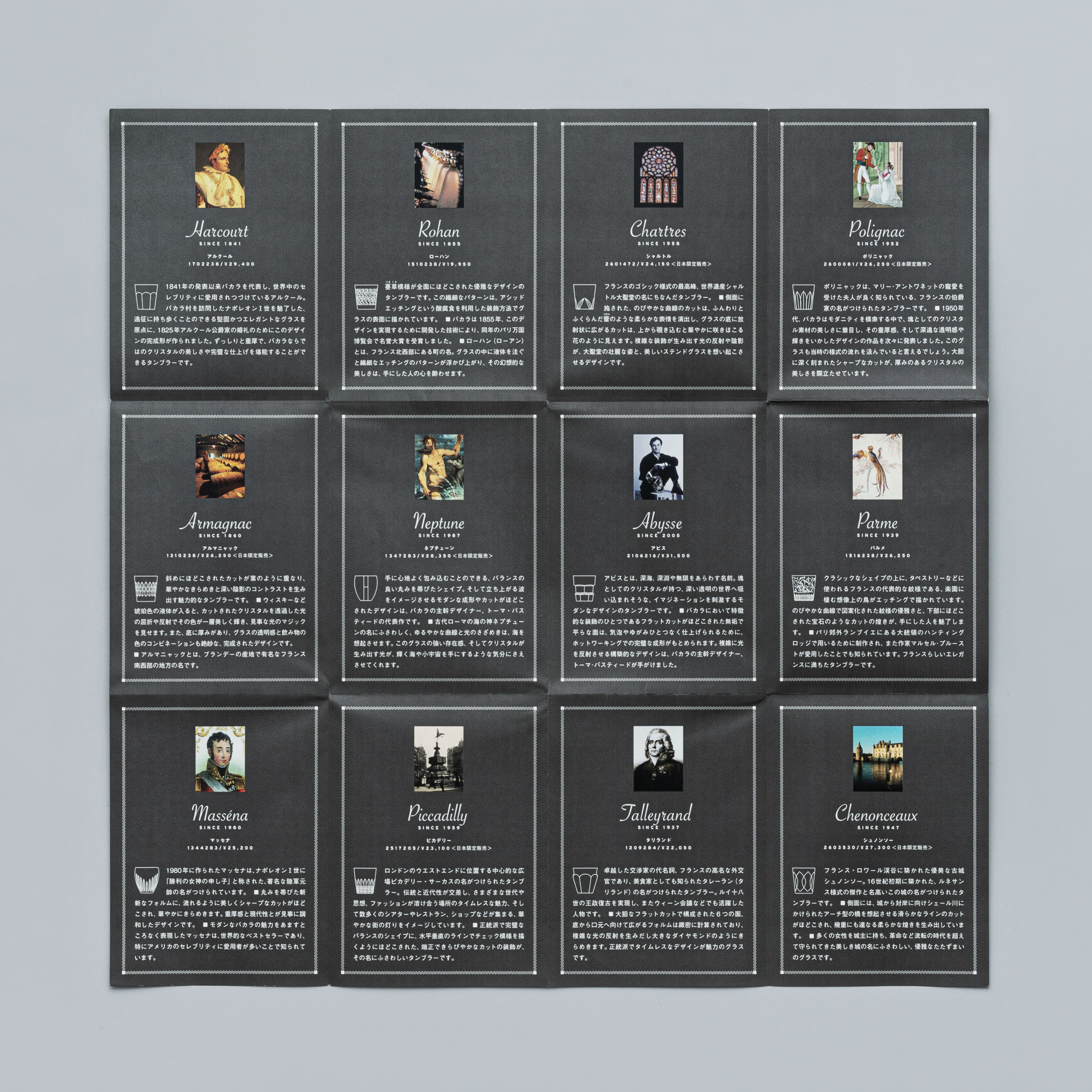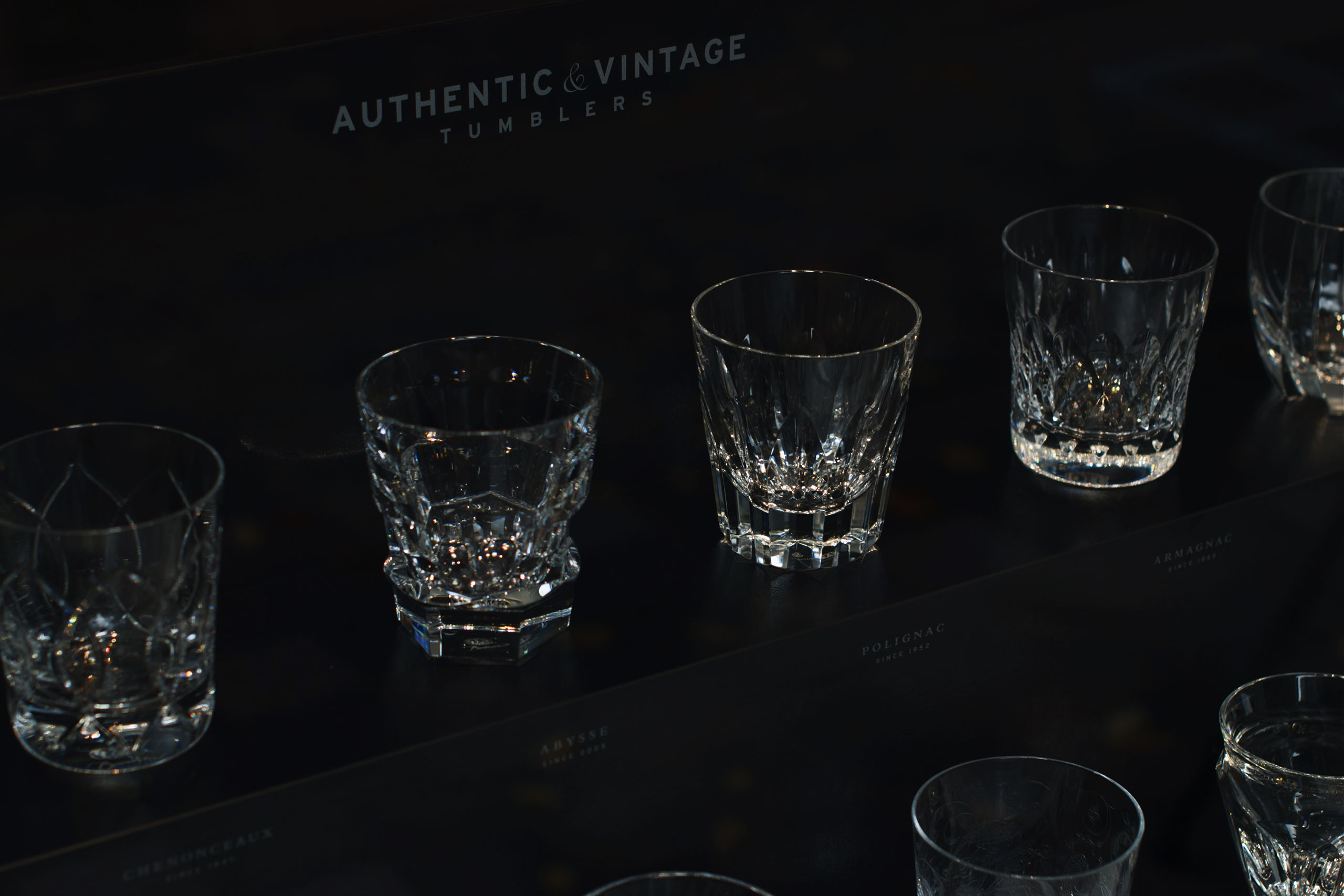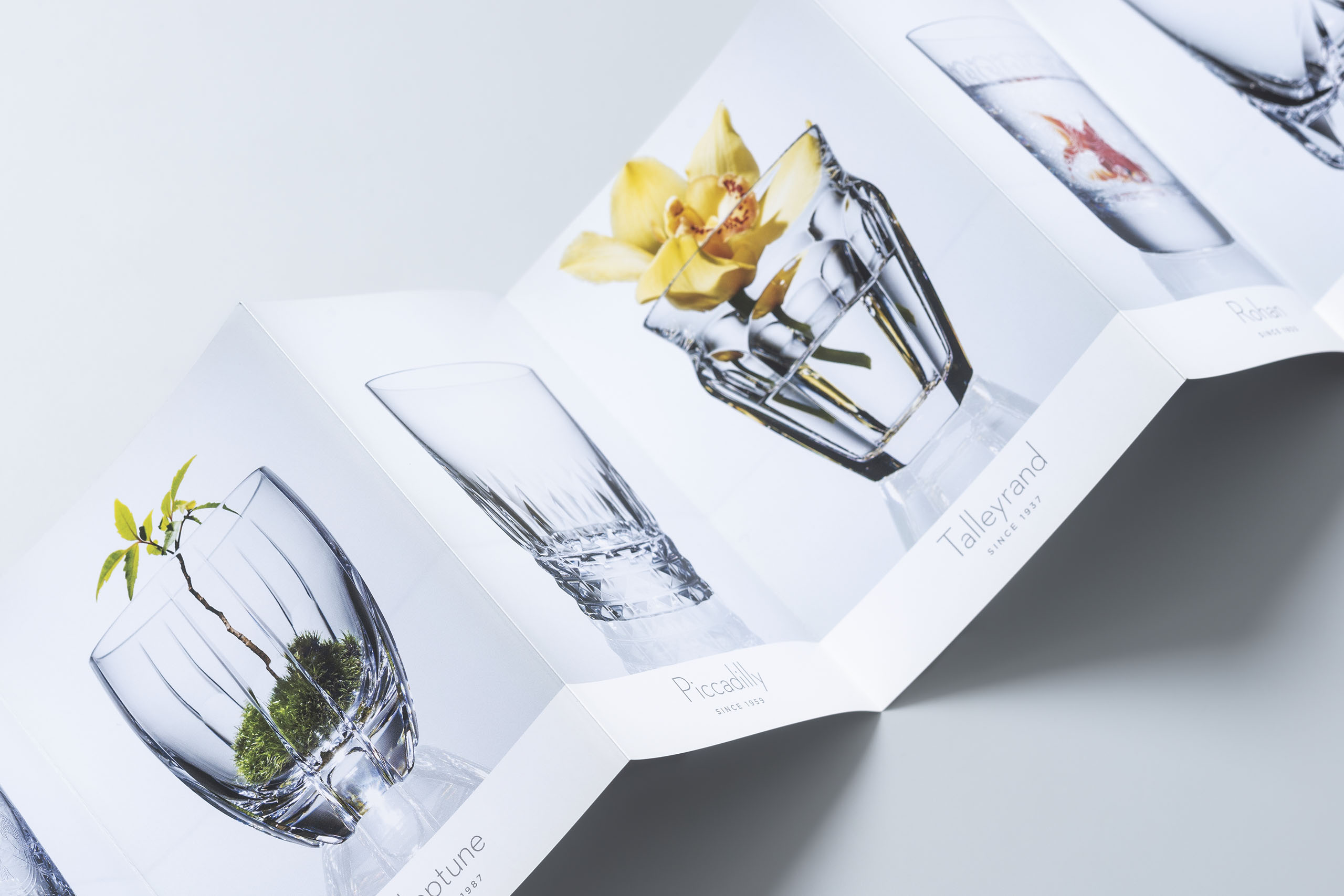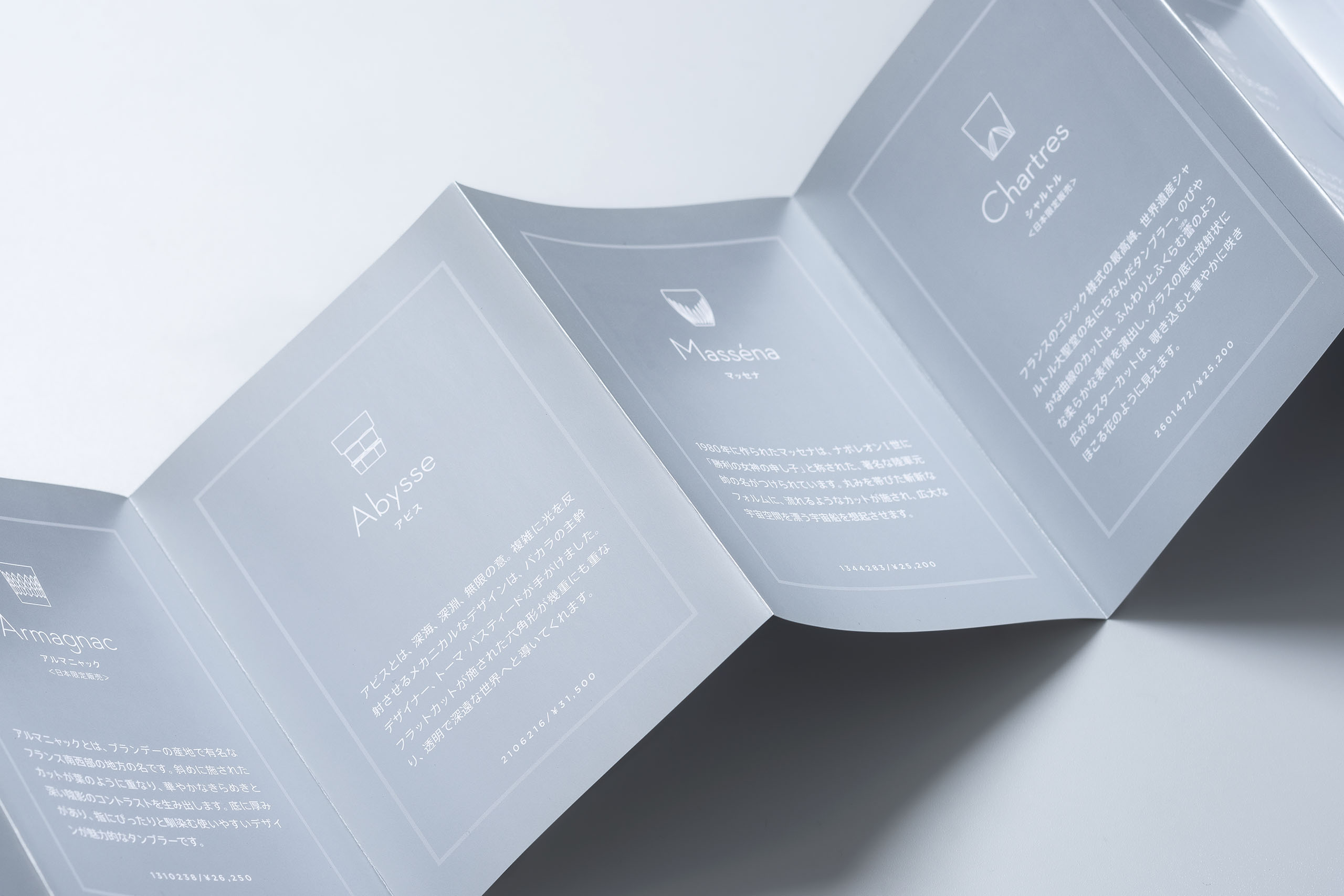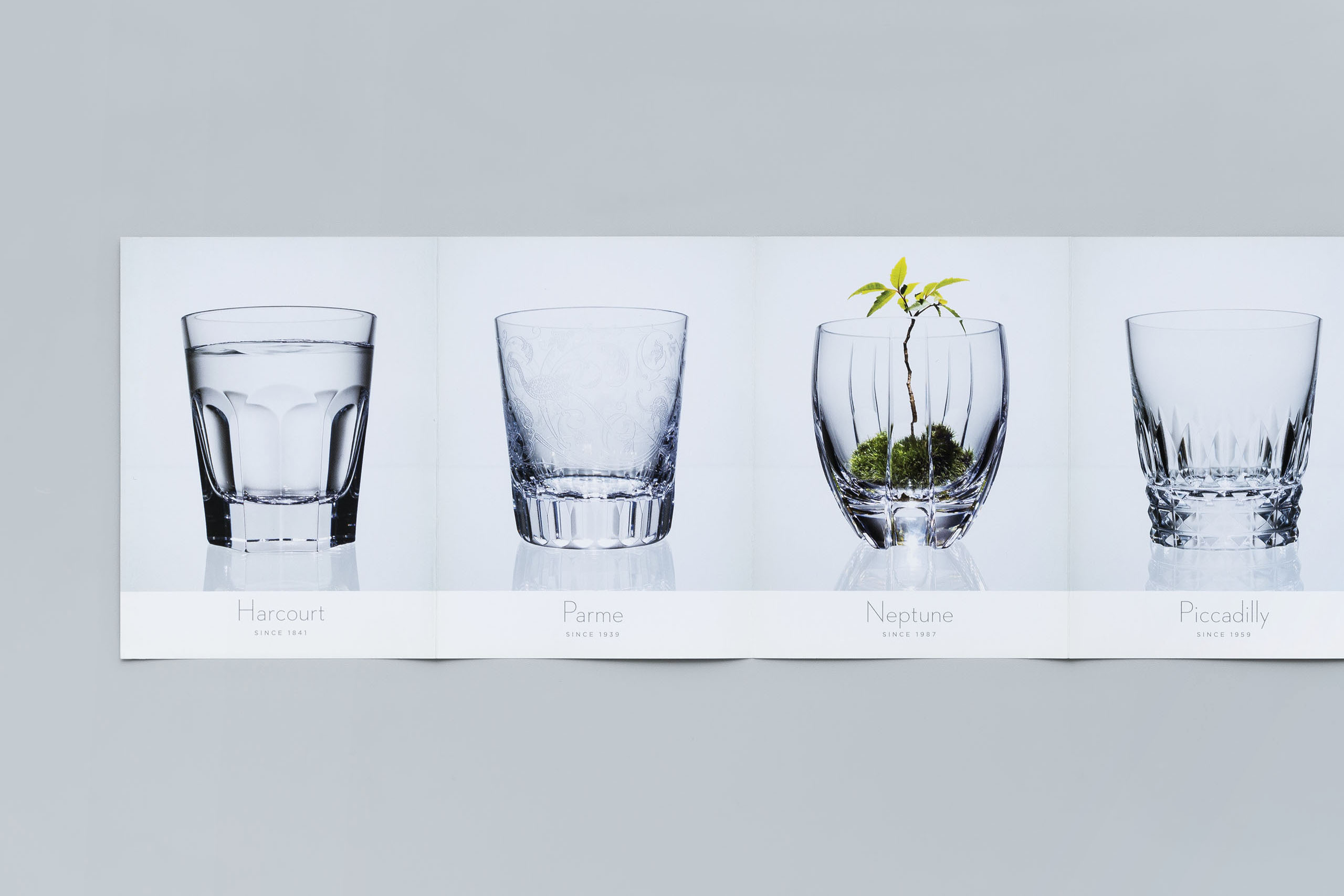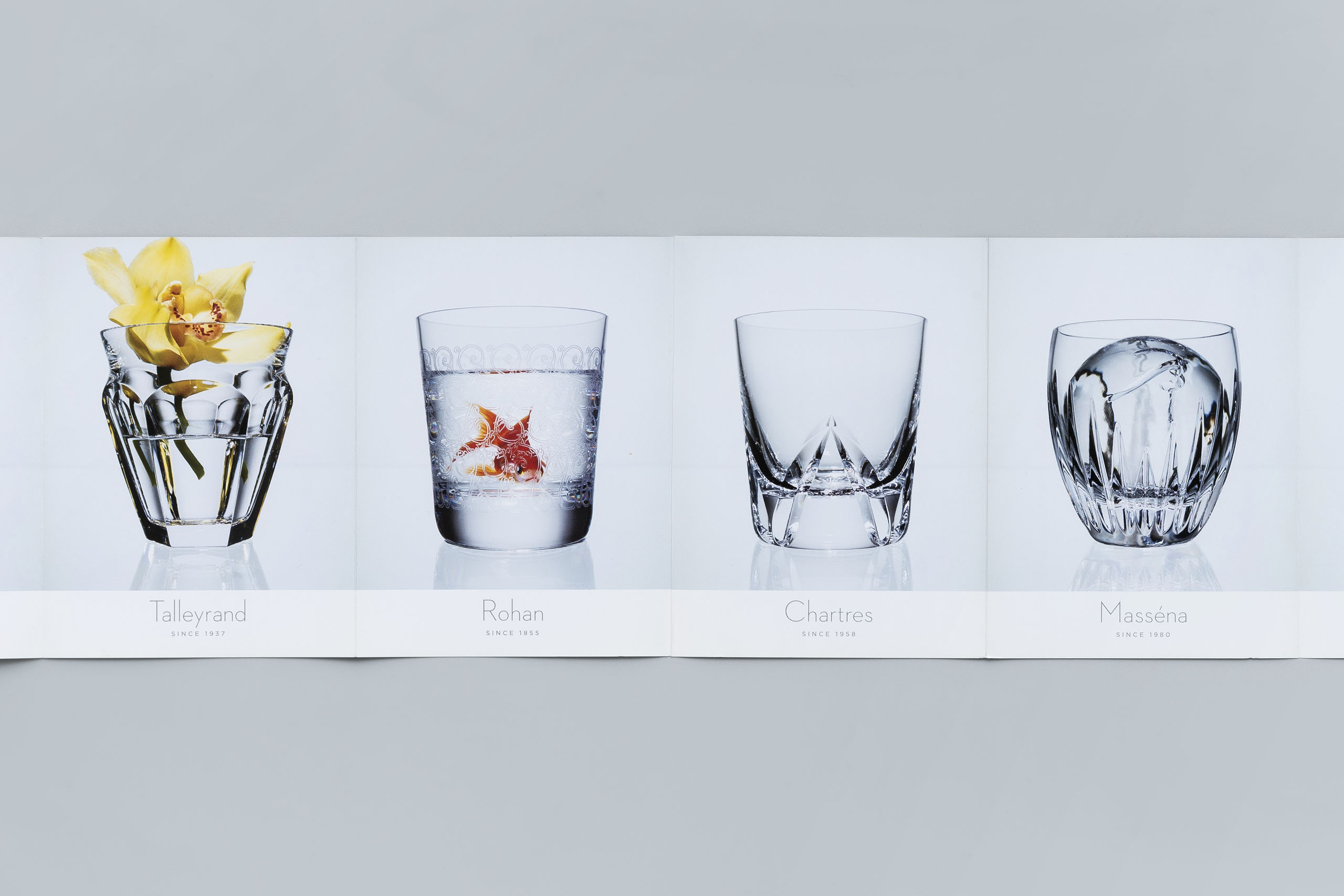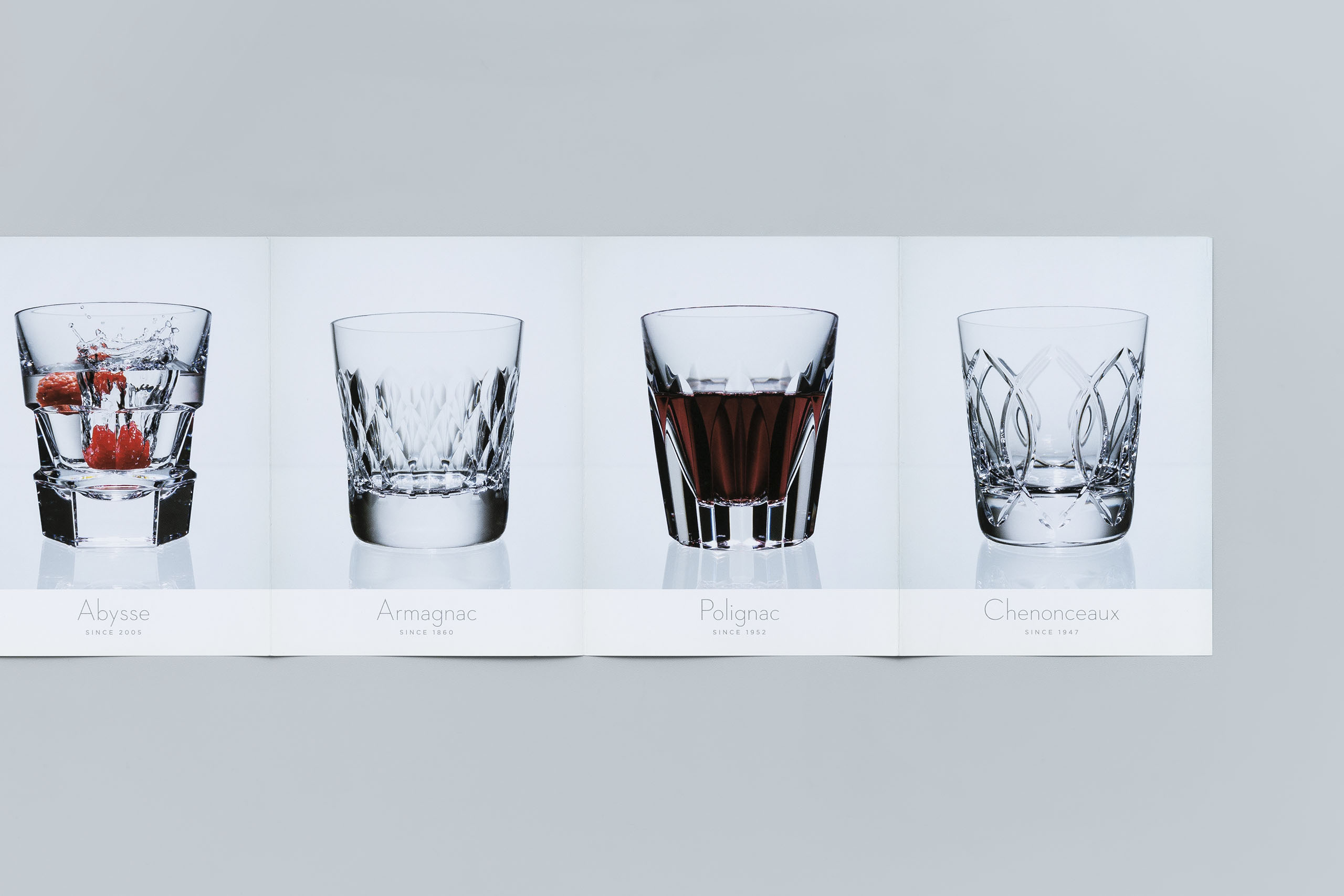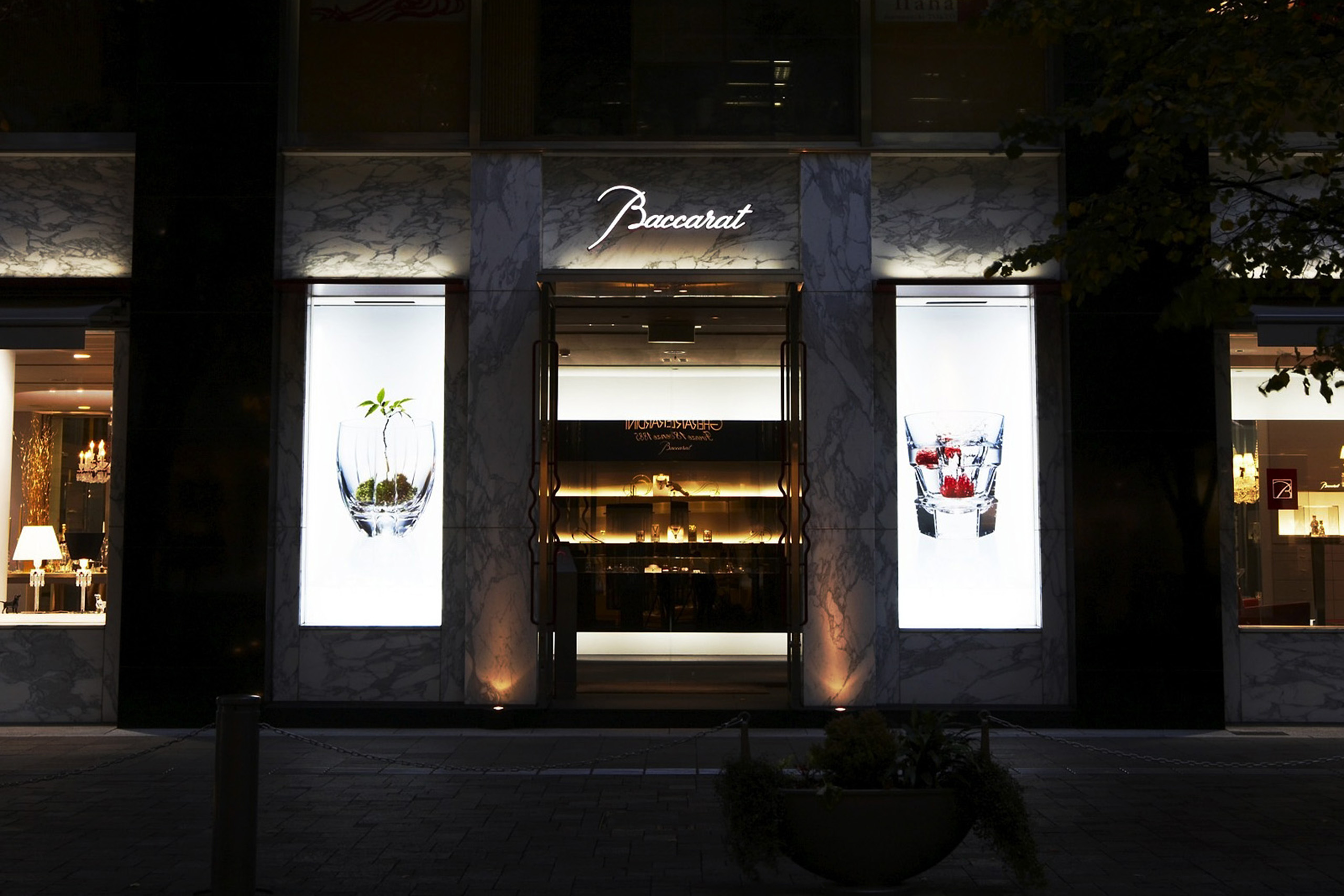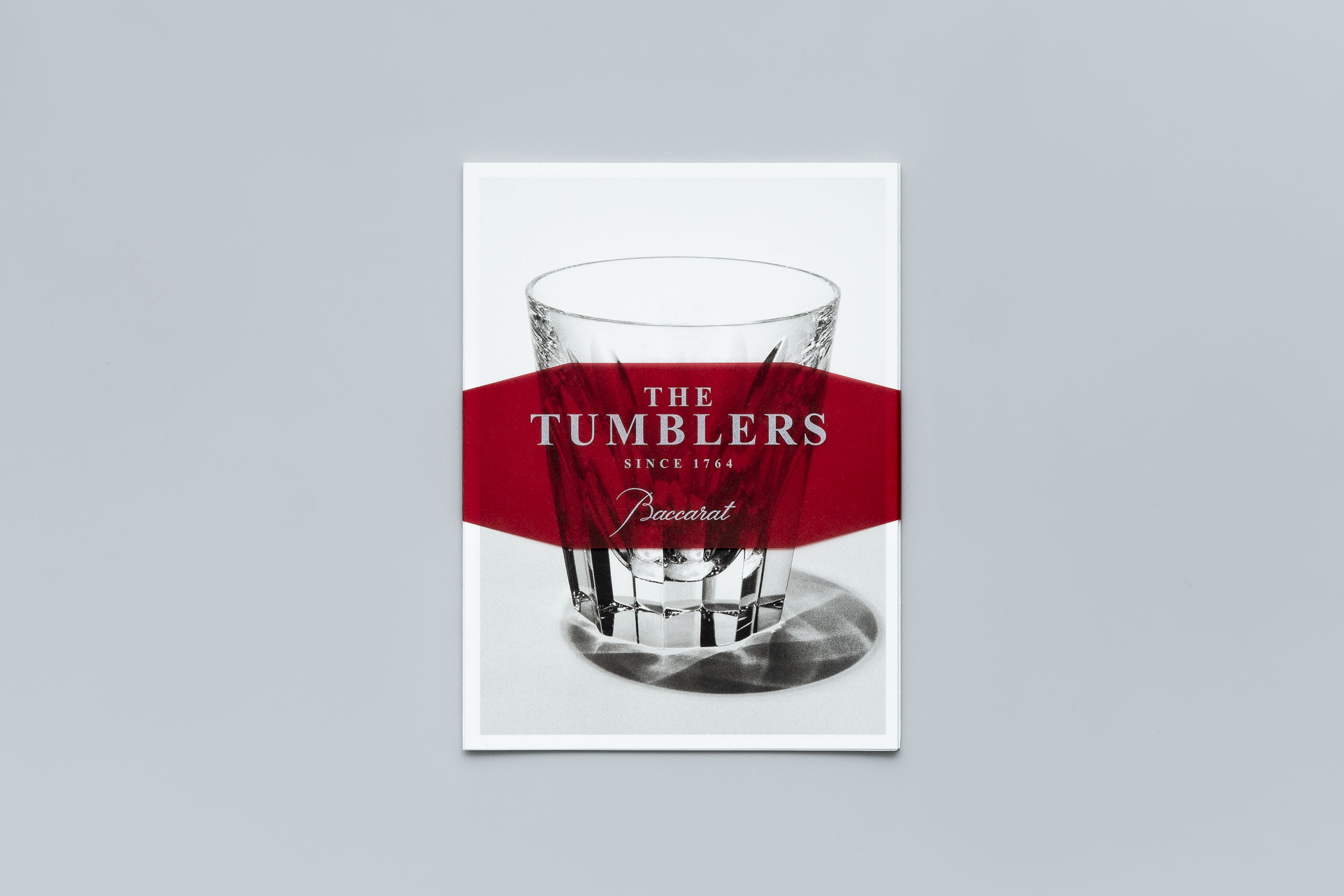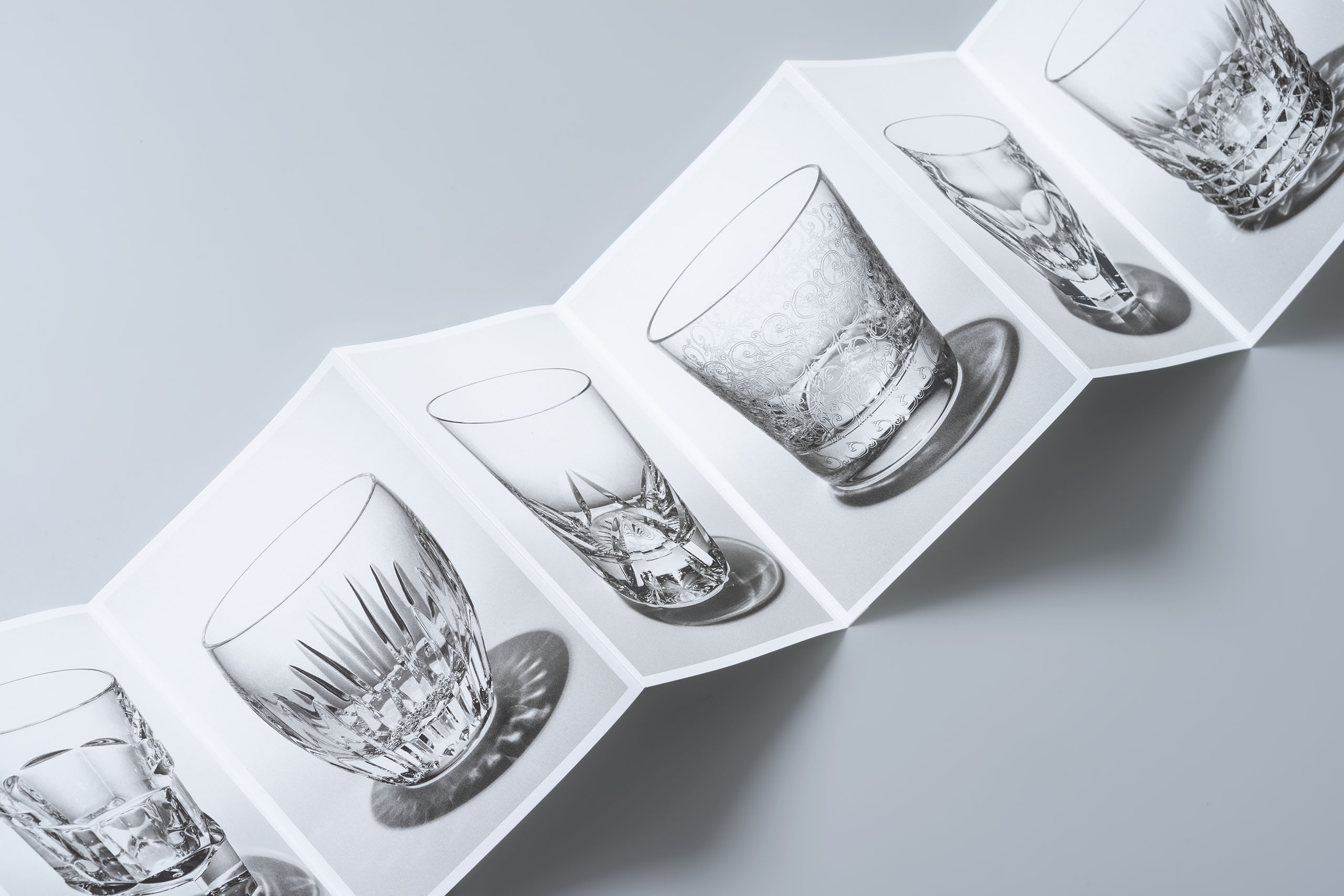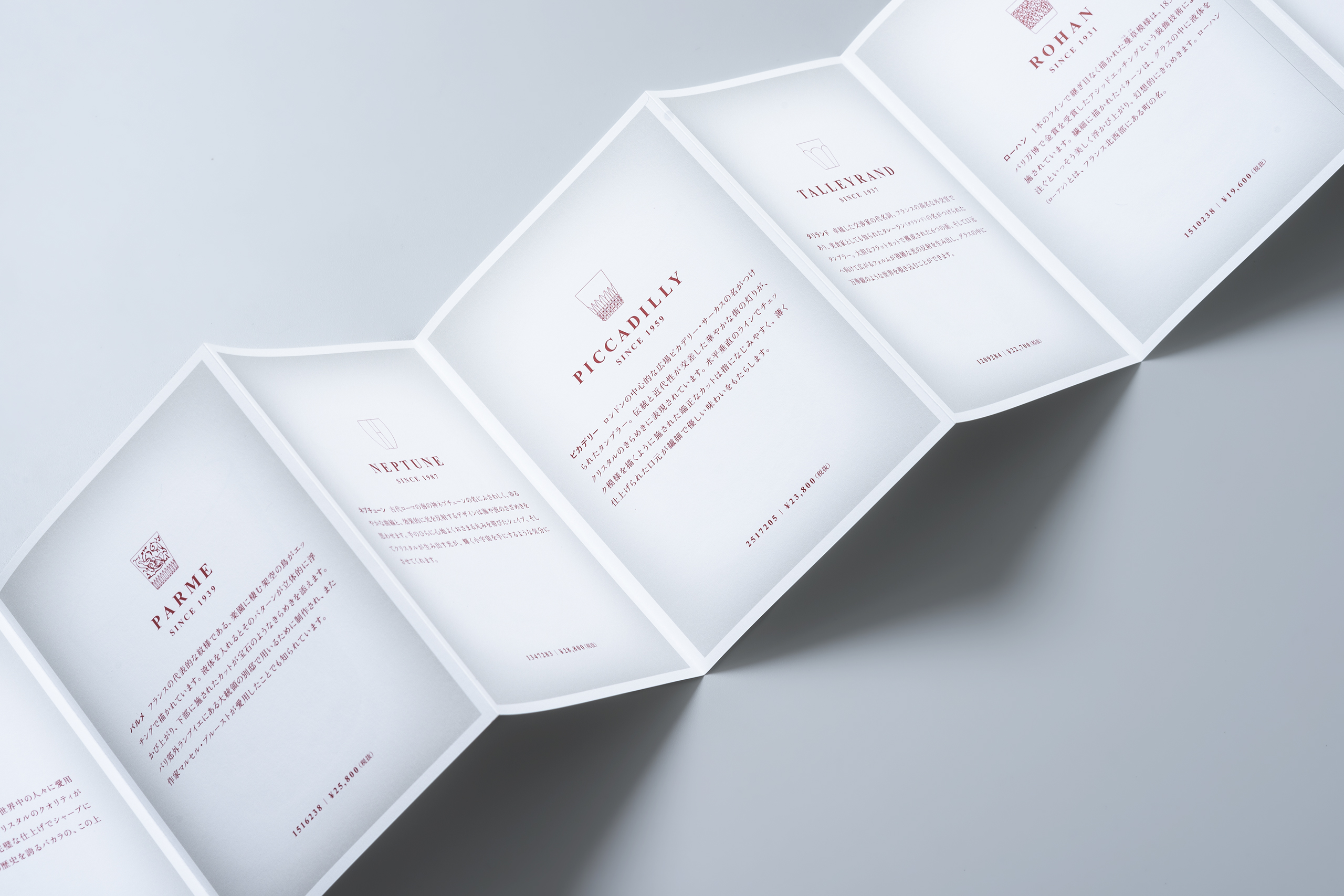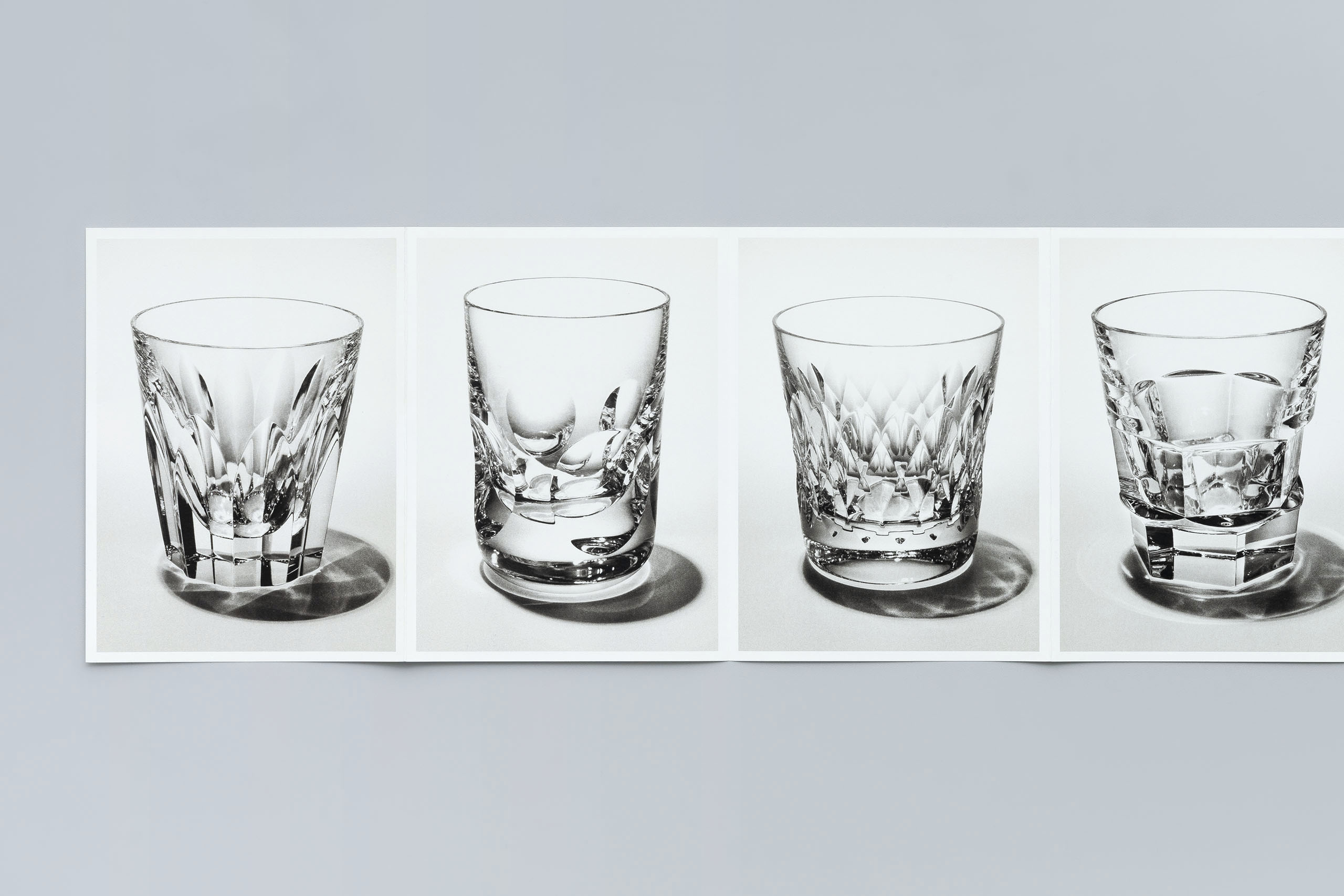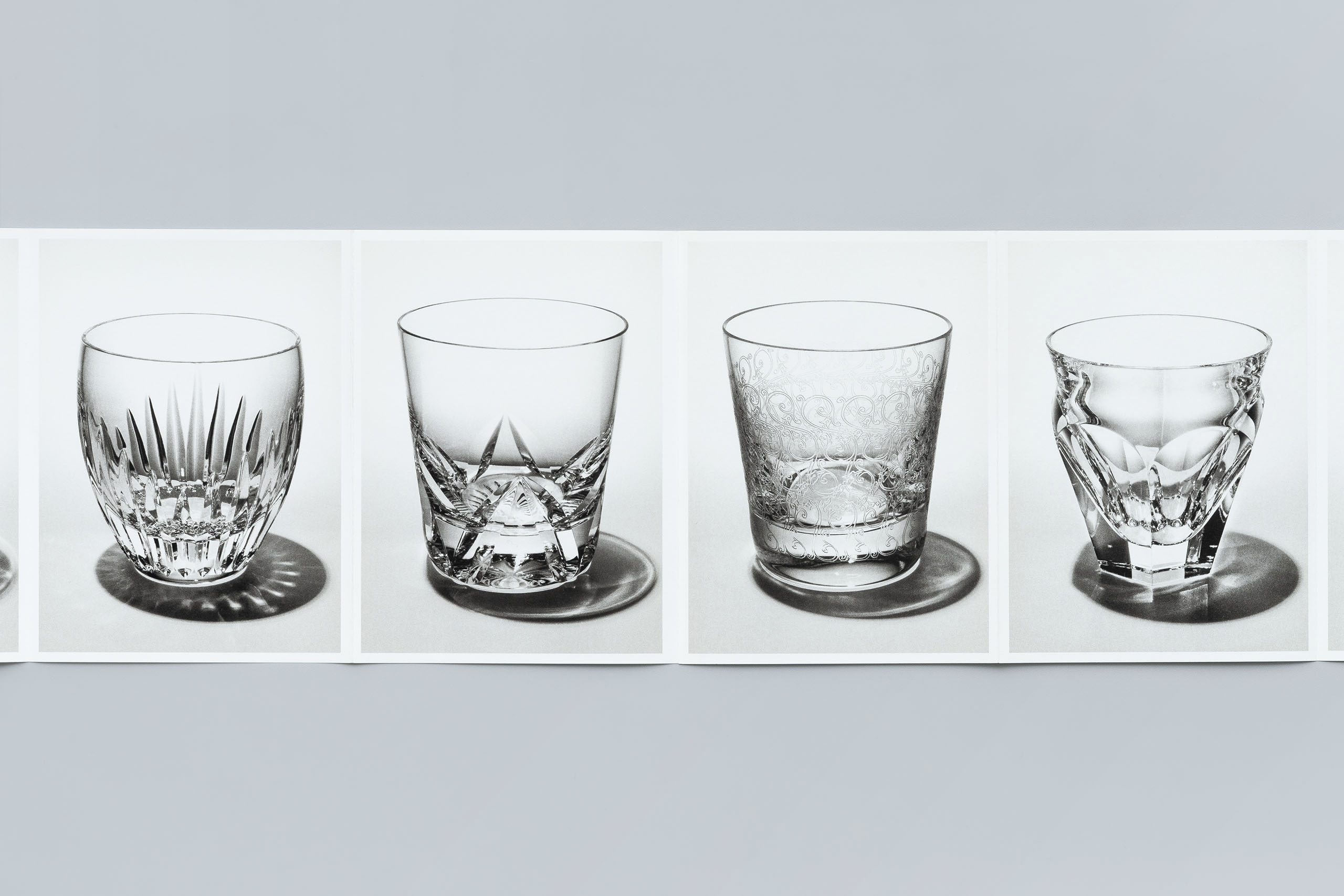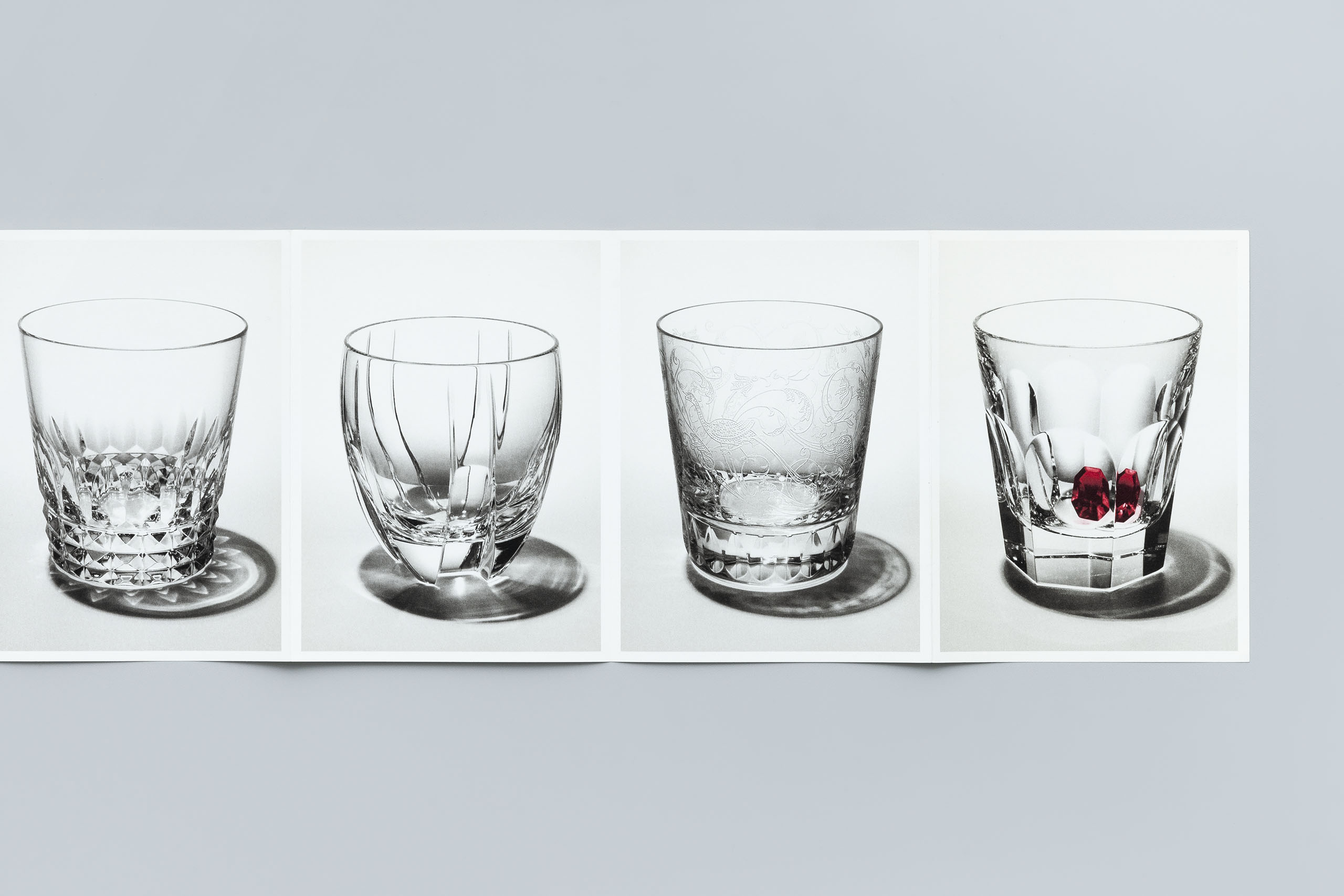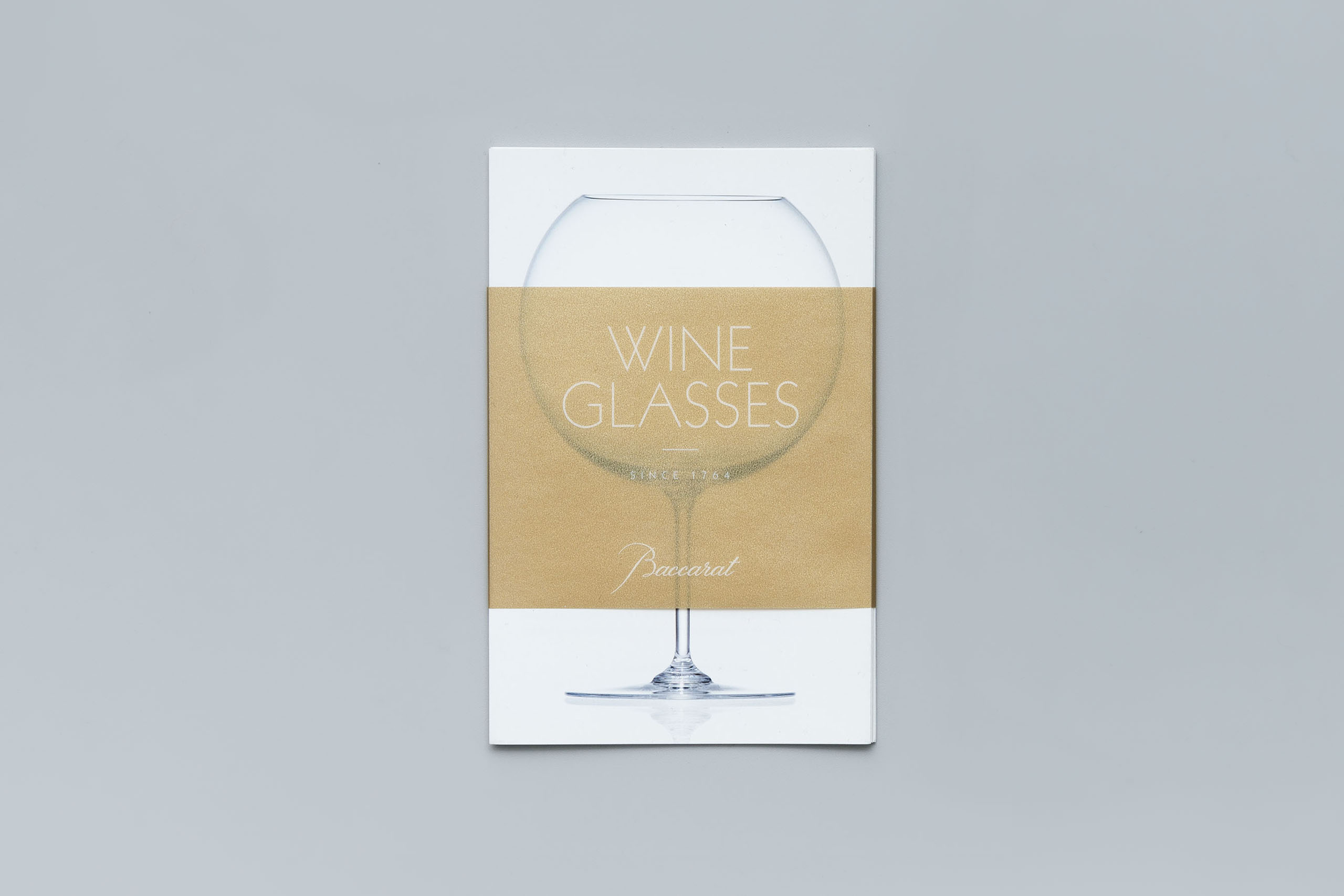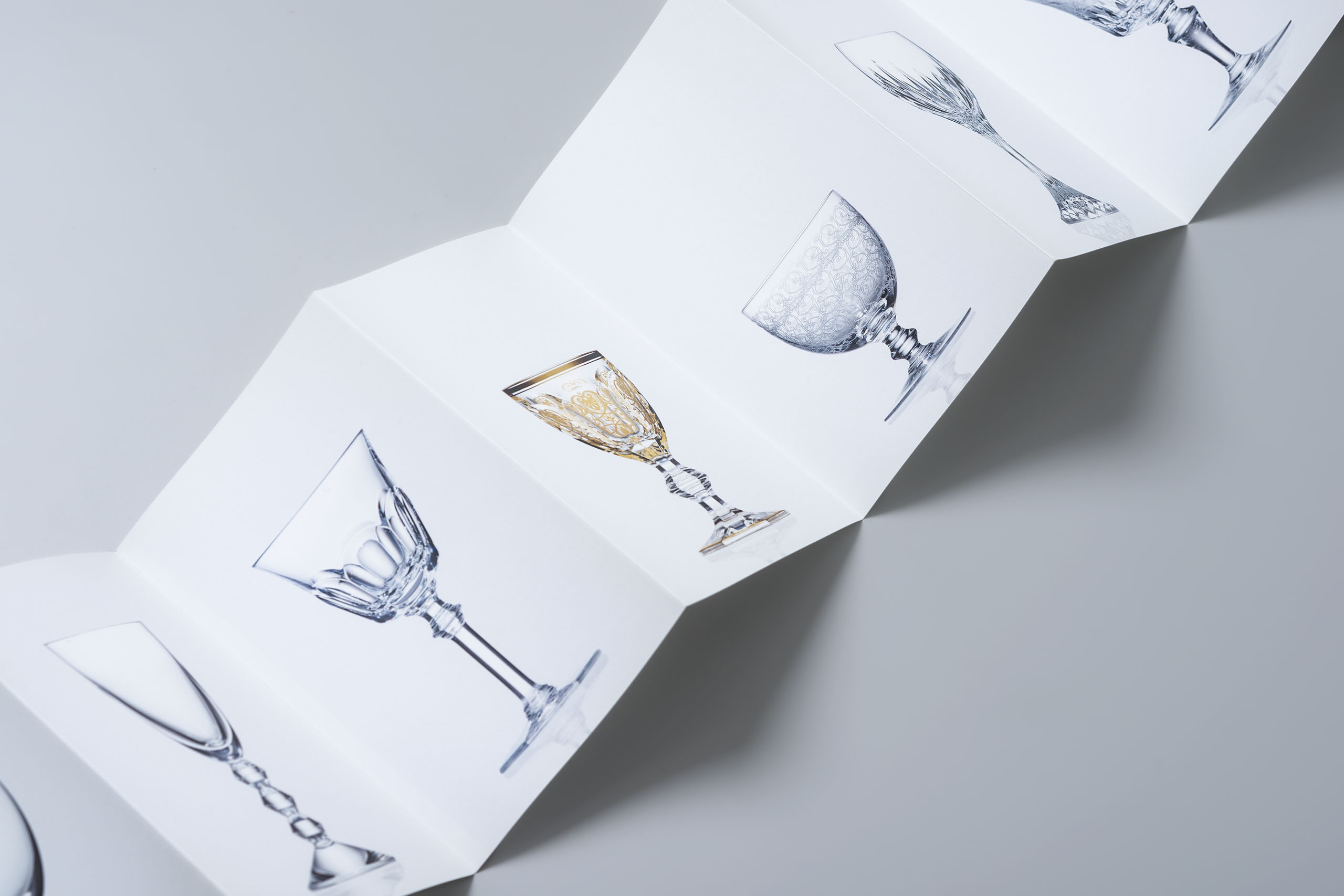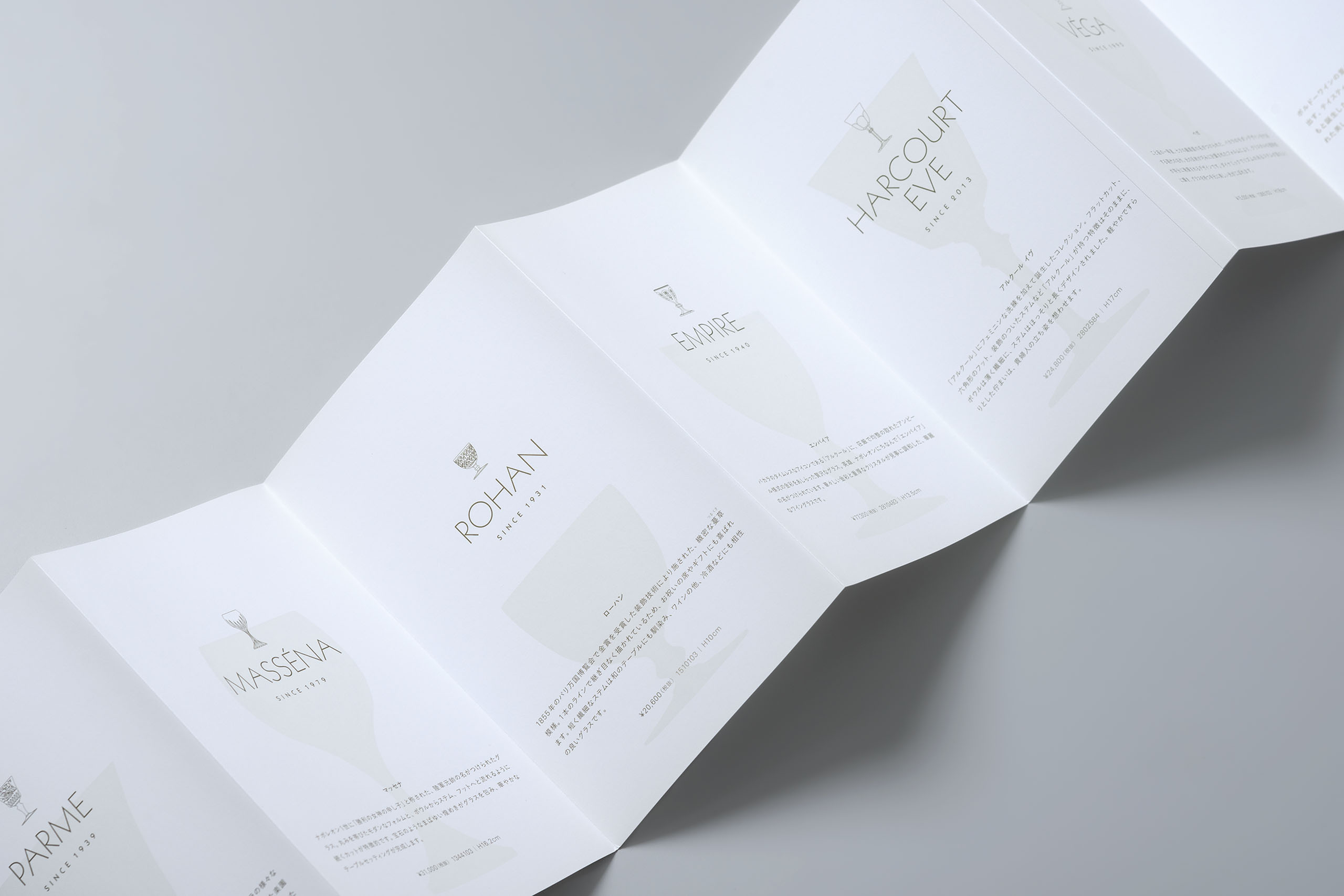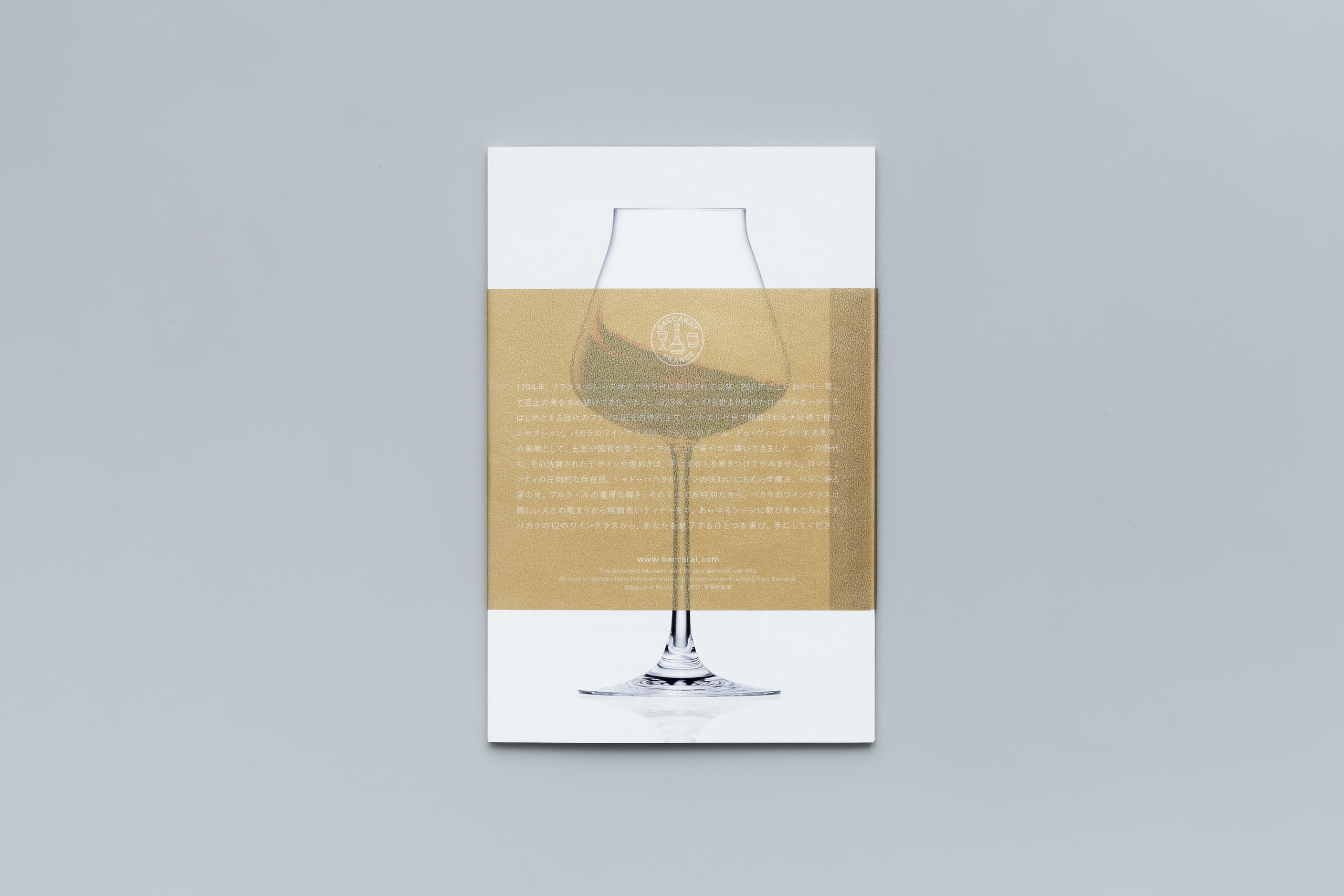 Other Featured Projects